​COME TO VISIT
2808 Quitman Street
Denver, Colorado 80212
Tel: 303-477-4097

Twice a year I have Open Studio days, please check my Exhibitions and Class Schedule for times and dates or sign up on my e-mail/mailing list to receive a timely notice/reminder.
STUDIO INFORMATION


I welcome studio visits— please call for an appointment first to make sure I am available to meet with you!
PURCHASING ARTWORK
I accept Master Card, Visa, American Express, or Discover, checks, and cash as well as layaway plans!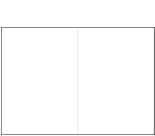 Blessings to You and Thank You for visiting my web site!!
POLICIES
Payment
Credit cards through PayPal are accepted as my preferred method of payment. I also accept checks and postal money orders. If paying by check your item(s) will be shipped once the check clears the bank. Payment is expected within 7 days of purchase or item will be put back in inventory.
Layaways
Layaways are arranged directly with the artist. Karole accepts payment plans with an initial deposit of 33% with the balance divided into 12 to 24 monthly payments. The buyer may pick up the artwork once the balance is paid; shipping costs are not part of the layaway plan and must be paid prior to shipping.
Custom Orders
My inventory is quite large with many other items in my shop. If you are searching for an item not found here, please contact me and I may have what you are looking for. I love to collaborate with people who are looking for custom glass sculptures. Please contact me directly to discuss your ideas. I require a 33% non-refundable deposit of the final cost for custom orders after we have agreed upon design, size, color, and perimeters of the piece.
Wholesale
If you are interested in carrying Sharpe Glass pieces in your shop, please contact me by sending me an e-mail so we can discuss wholesale information.


Refunds and Exchanges
Refunds are dealt with on a case-by-case basis and must first be mutually agreed upon by both parties. I am very easy to deal with and I want you to be happy with your purchase. If there is a problem after your package arrives, please contact me immediately so we can work it out and so I can give you proper instructions for returning the piece:

The original item, complete with all packing materials, must be packed in the same manner it was shipped. Any damage caused in return shipping is the buyer's liability.

The piece must be mailed within 7 days of its original receipt

Items shipped after this date will not be honored

Seller is not responsible for lost or misdirected returns
Before Purchasing, Be Aware…
Some of my items are vintage, antique, and/or repurposed which means these will obviously display a certain amount of wear. The pieces are honestly and accurately described along with the defects. Please ask any questions or request additional photos, etc., and I will promptly reply within 24 hours.


Buyer's Remorse
Refunds will not be given because of buyer's remorse, so please be sure to carefully read descriptions and look at photos. If a refund is agreed upon by both parties, all shipping costs including insurance and delivery confirmation is the buyers responsibility.
Refund of Shipping Charges
Refunds will not be given for shipping charges unless it is due to a mistake by the seller. No exceptions.
Items returned because of an incorrect mailing or shipping address are subject to a 20% restocking fee and original shipping costs will not be refunded.
Missing or Damaged
All work is shipped through United States Post Office (USPS) or UPS and insured for the value of the piece. If a piece arrives damaged, you must file a claim with the shipper (USPS or UPS). If the piece is repairable, the shipper will send it back to the Karole Sharpe Glass studio to repair and then it will be sent back to you. If the piece is not repairable, Karole will create a similar piece just keep in mind that all of Karole's work is one-of-a-kind and it will not be exactly the same.
Shipping
I ship via FedEx, UPS, Unites States Postal Service (USPS) Priority, and USPS Parcel Post within the continental U.S. All packages are insured and have Delivery Confirmation.
Existing work is shipped within 7 days of receiving your order while custom orders will obviously depend upon when the order is finished.
Shipping and handling costs are variable depending upon your zip code.
Packing Policy
The glass lamp is separated from the base, wrapped in tissue paper, then bubble wrap, and then double boxed. I wrap the lamp base in bubble wrap also and I use shredded or crumpled paper to keep them both from moving around in the box. The lamp can be easily re-attached once it is received, by placing it back in the lamp and tightening three screws.
Packaging and Handling is $15.00 for pieces priced more than $100.00. Freight and delivery is an additional cost.
Even though I am an avid recycler I do not use recycled boxes for shipping my pieces. I spend a considerable amount of time packing your piece using new boxes, bubble wrap, and tissue paper—all the proper packing materials to give you peace of mind and not pieces of glass. I have had a lot of experience shipping glass pieces with an excellent track record. Please allow me 5 days after payment is made to safely pack and ship your piece. If you need it shipped sooner, contact me first to make sure I can accommodate your time frame.
Caring for Your Glass Piece
Your piece is made of GLASS and needs to be treated accordingly. Avoid dropping or scratching the surfaces. You can clean your glass piece with paper towel or a soft cloth and glass cleaners such as Windex or just with warm soapy water. Outdoor pieces are created with thick glass and are designed to be left outside in all seasons. The color of the glass will not fade over time due to sun exposure.

Freezing Weather
Freezing weather does not cause glass to crack—it is the freezing water in contained spaces that expands and causes cracking. As long as there is no water collecting on or in the piece, they should be safe in freezing weather conditions.
Caution: Protect from Thermal Shock
Thermal shock can also cause glass to crack. If your sculpture is in a sunny location in a warm area and is shocked with cold water (such as automatic watering systems), the glass may suffer thermal shock and crack. Just make sure to either water during the cooler parts of the day (early morning or evening) or keep your piece away from automatic watering systems.